David MOERMAN
Biosketch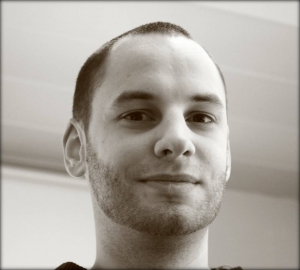 David Moerman graduated in Physics from the University of Mons in 2010 where he also obtained his PhD in Physics in 2014. His main research topic was the understanding of charge transport in self-organized semiconducting polymers for photovoltaic devices and field effect transistors. He then joined David S. Ginger's group at the University of Washington in Seattle as a postdoctoral BAEF fellow for two years. He first studied, in collaboration with the Georgia Institute of Technology, the impact of ultra-thin Titania interlayers on open circuit voltage and carrier lifetime in thin film solar cells. Additionally, he used correlated confocal photoluminescence microscopy and atomic force microscopy to understand the local photo-physical properties of hybrid organic-inorganic perovskite thin films for solar cells and light emitting diodes. In July 2017, he joined the CMN as a FNRS fellow to study the electronic properties of both hybrid perovskite for PV applications and electrodes for lithium iron phosphate based batteries. From July 2018, he focuses at Materia Nova on the development of microwave and impedance techniques for macro- and micro-scale characterization of (hybrid) semiconducting materials. His research interests include device physics, nanotechnologies, metrology, and scanning probe microscopy development in hybrid optoelectronics.
A f
ew
relevant publications 
D. Moerman, N. Sebaihi, S.E. Kaviyil, Ph. Leclère, R. Lazzaroni, O. Douhéret, Towards a unified description of the charge transport mechanisms in conductive atomic force microscopy studies of semiconducting polymers, Nanoscale, 2014, 6, 10596-10603.
G.E. Eperon, D. Moerman, D.S. Ginger, Anticorrelation between local photoluminescence and photocurrent suggests variability in contact to active layer in perovskite solar cells, ACS Nano, 2016, 10 (11), 10258-10266.
D. Moerman, G. E. Eperon, J.T. Precht, D.S. Ginger, Correlating photoluminescence heterogeneity with local electronic properties in methylammonium lead tribromide perovskite thin films, Chemistry of Materials, 2017, 29 (13), 5484-5492.
D. Moerman, H. Kim, A.E. Colbert, S. Graham, D.S. Ginger, The impact of ultra-thin titania interlayers on open circuit voltage and carrier lifetime in thin film solar cells, Applied Physics Letters, 2016, 108 (11), 113301.