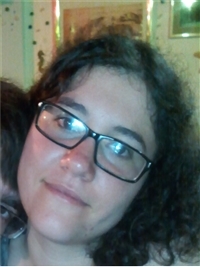 Francesca Caporaletti was born in Sant Elpidio a Mare in Italy.
In 2012 she received a Bachelor degree in Physicsfrom the University "La Sapienza" in Rome and in 2015 she received aMaster degree in Matter Physics, from the same university.
Her master'sthesis  was devoted to studying the"Effect of Epicatechin on the deuteration kintetics  of ß-lactoglobulin B", under the supervision  of Professor Paola Maselli.
In January 2016,she joined the Mons group as a graduate student.