Nicolas Rolland
Biosketch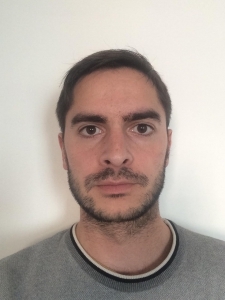 Nicolas Rolland got an Engineering Degree in 2013 from the school Phelma, Grenoble INP, in France, with a specialization in Condensed Matter Physics and Nanostructures Physics. He then got a Doctoral Degree in Physics at the "Groupe de Physique des Matériaux" (GPM), Rouen University, France, in 2016. The PhD position was funded by the French national agency for research (ANR, Agence Nationale de la Recherche) and dedicated to the study of Field Evaporation and the development of new algorithms to process data obtained by Atom Probe Tomography, an analytical microscope with atomic resolution.
Then he joined the Laboratory for Organic Electronics (LOE), Linköping University, Sweden, as a postdoctoral fellow. He worked in the group of Prof. Igor Zozoulenko on the modelling of charge transport properties in conjugated polymers. In 2018 he spent one year as a postdoctoral fellow at the Royal Institute of Technology (KTH), Sweden, and then came back as a postdoctoral researcher in LOE for two years. There he kept doing research on conjugated polymers but also focussed on the study of cellulose nanocrystals.
Since February 2022 he is a postdoctoral researcher at the Laboratory for Chemistry of Novel Materials (CMN), University of Mons, Belgium, under the supervision of Prof. David Beljonne.